Looking for budget gift ideas? Check out these affordable and thoughtful options for every occasion.
From small gift ideas for adults to cheap gifts for friends, you'll find something perfect for everyone on your list. Whether you're shopping on a tight budget or just want to save some money, these budget-friendly gift ideas won't break the bank.
Discover unique and personalized options that show you care without spending a fortune. Say goodbye to stress and hello to savings with these affordable and meaningful gift ideas.
1. Unique And Personalized Gifts
Looking for a unique and personal gift? Consider an engraved photo keychain. This small and practical gift is perfect for capturing special memories. Simply choose a meaningful photo and have it engraved on a keychain. Every time your loved one reaches for their keys, they will be reminded of the special moment captured in the photo.
In search of a personalized gift? A customized name necklace is a great choice. Choose a necklace with the recipient's name or initials for a thoughtful and unique present. This gift can be customized with different fonts, materials, and even birthstones, allowing you to create a one-of-a-kind piece of jewelry.
For the food lover in your life, a personalized recipe book is a wonderful gift idea. Gather their favorite recipes or include family recipes from generations past. Add a personal touch by including photos, notes, and dedications. This thoughtful gift will be cherished for years to come.
If you know someone who enjoys writing or sketching, a handmade leather journal is a perfect gift. These journals are not only functional but also add a touch of elegance. With their handcrafted feel and rustic charm, they provide a special place for your loved one to express their thoughts and ideas.
2. Diy Gift Ideas
Looking for affordable and thoughtful gift ideas? DIY gifts can be a wonderful way to show your loved ones that you care. Here are a few DIY gift ideas that are perfect for any occasion:
Homemade candles with personalized scents: Create personalized candles by using mason jars, wax, and essential oils. Choose scents that reflect the recipient's personality and preferences. Add a personalized touch by labeling the candles with their name or a special message.
Customized coasters with photos: Give your loved ones a unique and practical gift by creating customized coasters using their favorite photos. Use materials such as ceramic tiles or cork, and print out photos to fit on the surface. Seal the coasters to protect them from spills and moisture.
Mason jar cookie mix: Create a delightful and easy-to-make gift by layering dry ingredients for cookies in a mason jar. Include the recipe and instructions for baking. Add a festive touch by attaching a ribbon or small decoration to the jar.
Hand-knitted scarf or beanie: If you have knitting skills, consider making a cozy scarf or beanie as a thoughtful gift. Choose colors and patterns that suit the recipient's style and preferences. Handmade knitted items are not only practical but also show the time and effort you put into creating something special for them.
With these DIY gift ideas, you can create personalized and budget-friendly gifts that are sure to impress your loved ones. Get creative and have fun!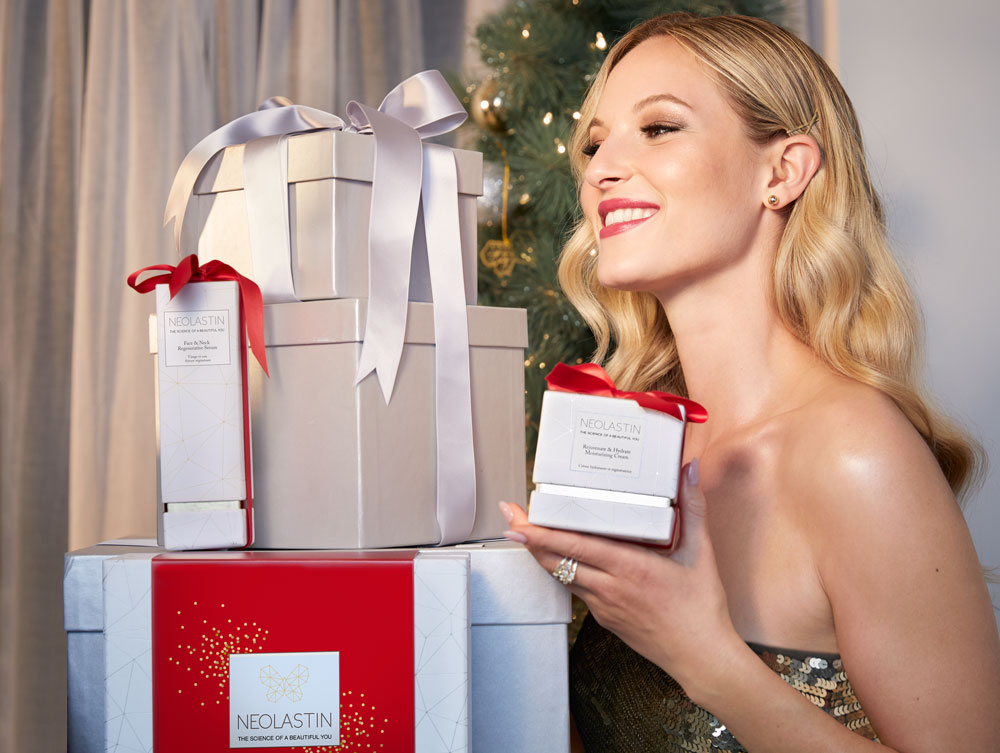 Credit: www.neolastin.com
3. Budget-Friendly Experiences
Movie night at home with a DIY popcorn bar
Picnic in the park with homemade snacks
DIY spa day with homemade face masks
Local sightseeing tour on a budget
Looking for budget-friendly experiences to gift your loved ones? We've got you covered. Treat your friends or family to a movie night at home with a DIY popcorn bar. Set up different popcorn flavors, seasonings, and toppings to create a fun and customized snacking experience.
If outdoor activities are more their style, plan a picnic in the park with homemade snacks. Pack a basket with delicious sandwiches, fruits, and homemade treats for a delightful and affordable day out.
For those in need of some relaxation, organize a DIY spa day with homemade face masks. Gather ingredients like avocado, honey, and yogurt to create refreshing and rejuvenating masks for an indulgent and budget-friendly pampering session.
Explore your local area with a sightseeing tour on a budget. Visit landmarks, parks, or museums that are free or have discounted entry fees. The experience will be memorable without breaking the bank.
Frequently Asked Questions
What Is A Good Budget For Gifts?
A good budget for gifts varies depending on the person and occasion, but a range of $5 to $25 is often suitable. Consider the recipient's interests and your own finances when determining the appropriate budget.
What Is The 5 Gift Rule?
The 5 gift rule is a budget-friendly approach to gift-giving. It suggests limiting the number of gifts to five per person: something they want, something they need, something to wear, something to read, and something to enjoy. This helps to reduce excessive spending and promotes thoughtful gift choices.
What Is A Frugal Gift?
A frugal gift is a used item in excellent condition that the recipient actually wants and can still use for a long time. It is a budget-friendly option that can be just as thoughtful and appreciated as a new gift.
What Is A Good Budget For Christmas Gifts?
A good budget for Christmas gifts varies, but it's important to set a limit based on your financial situation. Consider around $50-$100 per person or set an overall budget for all gifts. Remember, it's the thought that counts!
Conclusion
When it comes to finding budget-friendly gift ideas, it can feel overwhelming. However, with a little creativity and thoughtfulness, you can find the perfect gift without breaking the bank. From personalized items to DIY projects, there are plenty of options to choose from that will show your loved ones how much you care.
Remember, it's not the price tag that matters, but the sentiment behind the gift. So, whether you're shopping for a birthday, holiday, or just because, these budget gift ideas are sure to bring a smile to anyone's face. Happy gifting!